CNC Lathe Barfeeder Spacesaver SS2220
For bars from Ø 6mm to 67mm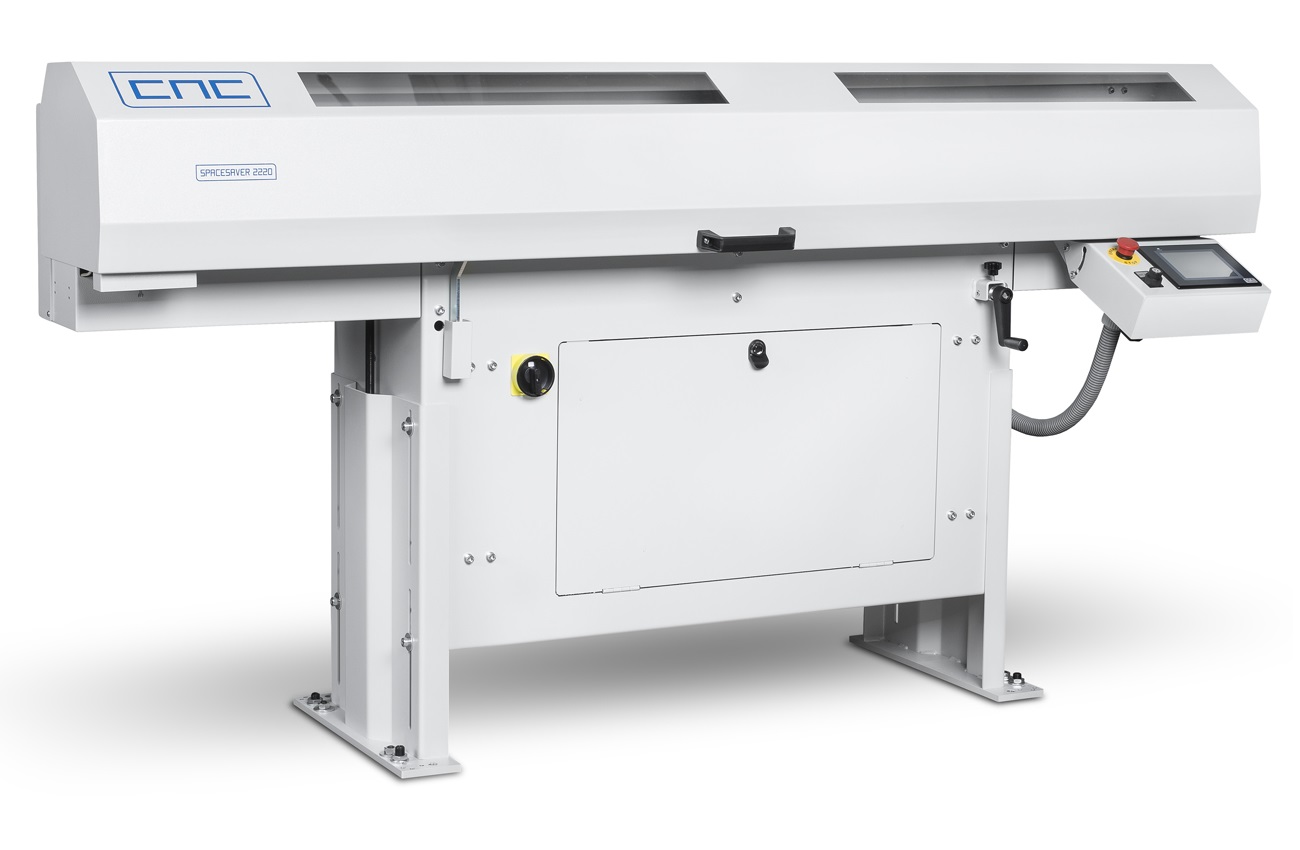 Proven concept - Easy operation
Ideal for single spindle lathes.
Material magazine included.
Minimum maintenance.
Simple operation and functionality friendly to less qualified operators.
Remnant ejection by new bar.
Fast setup for new jobs.
Modern mechanical and electrical design - Reliability
Small footprint on shop floor.
100% electric - no compressed air necessary.
Yaskawa servo.
Feeding to position(option) or hard stop.
Exchange of most spindle linings without moving the barfeeder.
Option - retract mechanism for easy access to lathe headstock.
Model
SS2220
Bar diameter - circular cross section
6-67 mm
Processing of non- circular bars:
 
   Bar dimension - hexagon
8-58 mm
   Bar dimension - square
8 - 47 mm
Bar of different profile and form
NO
Bar magazine capacity. Max. mass of bar 60kg
106 bars 6 mm up to 7 bars 67 mm
(max. capacity of loading rack 250kg)
Pushers
6; 10; 18 mm
Travel of the pusher
1660 mm
Maximum bar length
(Usable bar length is determined by the length of the lathe headstock)
1525 mm
Power supply
200/230/400 VAC
Adjustment time for a different bar diameter
max 1 min
Axis height of the bar
825 - 1175 mm
Axis height Option - extended stanchions
990 - 1340 mm
Feeding to a stop and/or position
YES feeding to position is optional
Dual spindle support
NO
CE certified
YES